Satellite Based Augmentation Systems (SBAS) and worldwide coverage for safety of life navigation
A satellite based augmentation system (SBAS) uses additional messages from GEO satellite broadcast to support signal augmentation. SBAS makes additional satellites and signal corrections available at regional or continental level to end users therefore improving integrity, accuracy, availability, and continuity of existing global navigation systems known as "core navigation constellations" (i.e. GPS, GLONASS, Galileo, Beidou). SBAS' main application is in aviation industry, improving safety during approach and landing phases, and as well as in other domains that require improved accuracy and/ or integrity (e.g., agriculture, maritime, land management, road etc.)
Several compatible systems have been deployed or are under deployment, including WAAS in US, Mexico and Canada, MSAS in Japan, GAGAN in India, SDCM in Russia, and EGNOS in Europe and in Northern Africa. China recently declared his intent to augment the Beidou core constellation with a corresponding SBAS system for servicing the Asian area.
The extension of the SBAS service to the whole African continent would make SBAS available around the world not only for Safety-of-Life Services like in aviation or in maritime, but also for other domains benefiting in particular of an improved accuracy (e.g., agriculture, land management, road), resulting in significant social and economic benefits.
EGNOS and its possible extension to Africa
EGNOS (European Geostationary Navigation Overlay Service) is the first European SBAS, which enhances the performances of the existing satellite navigation systems (GPS and GLONASS). EGNOS is currently operational: the EGNOS Service Provider has been certified during July 2010 and the EGNOS entered into operation for Safety of Life in March 2011. Since then many EGNOS-based aviation procedures became operational and national plans to develop and implement such procedures on airports are being considered with tangible results in terms of official Aeronautical Information Publication (AIP).
This progress should not hinder the growing use of EGNOS services, free of charge, in other domains, particularly road and agriculture and potentially many others.
As GNSS component, the EGNOS system will evolve in the forthcoming years towards multi-frequency (L1/L5) and multi-constellation (GPS, Galileo) augmentation system, fully interoperable with international standards, as decided by the European Commission and EU Member States.
This major upgrade of the EGNOS system, known as EGNOS V3, provides a unique opportunity for African States and Regional Economic Communities (RECs) to align their navigation infrastructures at an affordable cost considering the EGNOS GEOs footprint encompasses already the African Continent. The expected benefits should encompass not only aviation, but also other domains expected to benefit from EGNOS deployment. Currently, the EGNOS system is based on three satellites and a series of ground facilities in Europe and North Africa. Since the satellites already cover Europe and the entire African continent, EGNOS could easily extend the provision of its service to the African continent with some adaptations and the sole installation of ground facilities (stations) on the African territory. These stations could be connected to the European network or, alternatively, to an independent EGNOS-like African system.
Considering the EU and EU Member States decision to undertake the evolution of the EGNOS system toward a multi-frequency and multi-constellation augmentation system (EGNOS V3), it is important to highlight that the EGNOS V3 technical requirements include the expandability of the EGNOS service area to the African continent provided the needed complementary infrastructures can be implemented.
Applications and benefits
Studies have shown that SBAS in Africa could have significant social and economic benefits accruing in the transport sector, but also in other areas such as land management and agriculture.
Aviation: Safer skies, economic integration and boost to economic development and trade
The main benefit would be the increase of the overall safety of air transport, notably through the reduction of accidents during the airport approach and landing phase, the reduction of Delays, Diversions and Cancellations (DDCs), the possible decommissioning of ground-based navaids, and the coverage of areas currently not equipped with the traditional navigation aids like Instrument Landing System (ILS). Finally, by optimising routes and reducing diversions, EGNOS can reduce CO2 emissions in the air.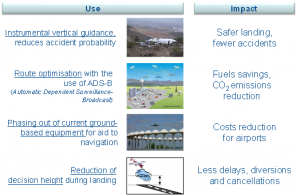 Figure 1 : EGNOS added value in aviation
However, the provision of EGNOS services will be even more beneficial in Africa, as it will allow covering areas currently not equipped with the traditional navigation aids, opening-up airports and isolated regions , saving on local investments (by reducing drastically the need of ground facilities in the airports and consequently, their maintenance), guaranteeing optimised routes and more efficient air transports. This will bring commercial opportunities for airlines that could add new routes, therefore increasing inter-regional and intra-regional interconnectivity and integration.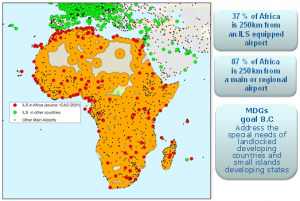 Figure 2 : EGNOS potential added value for regional integration
Finally, opening new airports would also bring reduction of costs and greater reactivity for humanitarian interventions.
In the civil aviation sector, since the International Civil Aviation Organisation (ICAO) clearly made the choice of Performance Based Navigation (PBN) for which GNSS is a major enabler, SBAS systems are cornerstones for the expected benefits in air navigation. SBAS will inter alia improve regional integration by opening up new routes and facilitating access to airports in remote regions (with commercial opportunities for airlines), even if this type of benefit is hard to quantify. Other benefits therefore include saving on local investments and reduced transport costs, as well as improved reactivity in case of humanitarian interventions.
The cost benefit analyses (CBA) for an Inter-regional SBAS for AFI (ISA) have taken a more pragmatic approach and only considered benefits than can be measured in financial terms accruing to the civil aviation sector. Cumulated benefits of SBAS for aviation in the AFI region over a 30-year period will amount to c. €1,650 millions versus expected investments of c. €360 millions. Discounted net benefits amount to c. €210 millions, which makes a hugely positive case for SBAS implementation in AFI (download here).
On top of aviation, EGNOS is expected to add value in several other transport and non-transport domains (download here).
Rail: No need of costly track-side infrastructure anymore
The use of satellite navigation technology to support train transportation will also lead to important costs savings, mainly due to reduced maintenance of signalling equipment in the rail network, favouring as well the future expansion of African rail network. A work undertaken in 2009[1] estimated that the NPV over a 30-years timeframe of using EGNOS in Sub-Saharan Africa (SSA) in rail, was larger than €260 millions.
Maritime: Safer and more efficient maritime transports
SBAS services have also positive impacts in other transport domains. As an example, in the field of water transportation, enabling river information systems with the use of satellite navigation would provide much higher levels of efficiency and safety than today, contributing to the development of African inland waterways network (e.g., Congo river).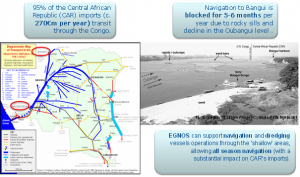 Figure 3 : EGNOS added value in maritime (inland waterways)
Furthermore, in open sea applications, EGNOS could still be used as a navigation aid for leisure boats and fishing vessels and as a crucial tool in Search and Rescue (SAR) services.
Agriculture: Contribution to poverty reduction
EGNOS in Europe is widely used in agriculture, as a supporting tool to tractor guidance. By providing a more precise trajectory, EGNOS allows European farmers to reduce gaps and overlaps when driving a tractor on a field. This allows to reduce the inputs needed when cultivating several cultivations (mainly those "without markers" like grain, rice, grasslands, but also other cultivations). In Europe such reduced inputs (e.g., labour hours, fertilisers, and machines usage) are worth c. 3.5% of total inputs.
EGNOS can therefore provide a low cost technology (EGNOS signal is free and EGNOS receivers are expected to be mounted on all new generation tractors) to improve agricultural productivity all over Africa, thus helping in alleviating poverty.
It is worth noting that there are several Earth Observations (EO) initiatives on-going in Africa (e.g. MESA) which also benefit agriculture.
EGNOS is not overlapping with them, as it does not provide maps of a territory, but rather a precise position of an object on a map. On the contrary, EGNOS can be seen as a complementary technology to such initiatives, as it can be used in conjunction with EO systems to deliver additional information (e.g., alerts and positions on updated interactive maps) to further support precision agriculture.
A work undertaken in 2011-13[2] estimated that the NPV over a 30-years timeframe of using EGNOS in South Africa was larger than €130 millions, while a study completed in 2014[3] estimated that for other selected Sub-Saharan African countries, the usage of EGNOS in agriculture yielded a NPV larger than €50 millions.
Land management: Support to economic development by improving the rule of law
EGNOS in Africa will be used in land management to provide service to users with lower accuracy requirements, guaranteeing a cost effective solution where high-accuracy low-cost service is desired (e.g. mapping). Furthermore, EGNOS could improve the cadastral management, providing an improved (and African-wide) accuracy especially for rural parcels. A better land management in turn will guarantee a better respect of ownership right, therefore improving the rule of law among citizens.
Enhanced trade volumes brought by an improved infrastructure and a better rule of law guaranteed by more precise mapping systems will support economic development and will fuel employment across the entire continent.

Figure 4 : EGNOS added value in land management
Additional information
Several Cost Benefit Analyses were prepared to estimate EGNOS added value in Africa. They include both sectoral CBAs and CBAs by geography. They could be available upon request to interested stakeholders.
[1] ISA CBA for non-aviation segments; October 2009
[2] SATSA (Awareness and Training in South Africa, FP7); 2011-13
[3] SUCCESS (European Commission), 2014
Current policies supporting satellite navigation in Africa
Reckoning the important socio-economic benefits derived by making its services available to Africa, satellite navigation has been made an essential element of cooperation between Africa and the European Union, which could be funded through development funds. Recently, important policy decisions have been taken in order to support this cooperation. Among others:
EC Communication "Partnership between the European Union and Africa. Connecting Africa and Europe: working towards strengthening transport cooperation" [COM(2009)301 final, 24/06/2009]. This document outlines the strategy of the European Commission (EC) on cooperation with Africa on transport, which aims to the development of transports and their related infrastructures in sub-Saharan Africa,
EC Communication "Action Plan on Global Navigation Satellite Systems (GNSS) Applications" [COM(2010)308 final, 14/09/2010],
Conclusions of the High-level Meeting on "Space for the African citizens", organized by the Belgian EU presidency on 16 September 2010,
Resolutions of the 7th Space Council held in Brussels on 25 November 2010.
Declaration of the 4th EU-Africa Business Forum held in Tripoli on 27-28 November 2010,
Second Action Plan (2011-2013) for the Implementation of the Africa-EU Strategic Partnership, adopted at the Africa-EU Summit held in Tripoli on 29-30 November 2010, which recommends undertaking the first steps towards the provision of satellite navigation services in Africa as part of the "3rd Thematic Partnership on Regional Economic Integration, Trade and Infrastructure",
The deployment of the Pan-African Programme (PanAf) is in step with the conclusions of the Brussels EU-Africa Summit (April 2014) and with the overall Joint Africa EU Strategy (JAES). The PanAf establishes a financial instrument (2014-2020) for cooperation in various fields, notably space observation and navigation.
A comprehensive African stakeholders' consultation
The system architecture definition and trade-offs for the provision of service on the whole continent have already been performed in the past, within system studies managed by ESA and reviewed as part of past EGNOS reviews.
Real-life operational trials have been undertaken in Africa and the Caribbean in recent years. In the domain of aviation, trials have involved several African countries, with the deployment of temporary reference stations and flight testing. Vessel traffic management trials were also held and use of EGNOS for train control and supervision has been demonstrated in South Africa. The trials have shown the technical feasibility of the EGNOS service extension in the region, as well as the interest from the user communities.
Aspects on the implementation of a system providing SBAS services over the African continent, including high level technical aspects and issues related to the service exploitation, have been outlined in a detailed concept paper which aims to identify the broad range of issues that shall be addressed during the project and already provides preliminary indications, which would be the ground for political decisions concerning the programme implementation. The concept paper is available here.
The elements of the concept paper have been shared with African and European stakeholders, including the African and the European Commissions, during two consultation events organized in Brussels in 2009 and 2010. Informal working groups have been formed and have contributed to the consolidation of several aspects including: expected performance level and associated benefits, applications, certification policy, industrial issues, maintenance, liability policy, project management issues, cost and schedule, and governance structure.
The initiative has been presented in the context of discussions for the adoption of SBAS during events of the aviation community (ICAO, etc.)
Preliminary phase of implementation and fund-raising process for EGNOS extension
A preliminary phase has been implemented in 2011-12 supported by funding from the intra-ACP 10th European Development Funds, aiming at:
building a core of technical competences inside the relevant African organizations that would constitute a "GNSS programme management capacity" in each region. This would facilitate close cooperation with European entities for improving satellite navigation services. Capacity building shall include also technical training on GNSS systems and applications, on space project management (including risk management), on procurement and tendering for space projects, on GNSS operations and service provision,
continuing the activities of the working groups for the consolidation of all aspects related to SBAS and Africa,
implementing a preliminary backbone infrastructure (ground stations) that would be complemented in later phases.
Second phase of implementation – Capacity building for Africa
In a second phase, two important projects were carried out for capacity building, SAFIR (Satellite navigation services for AFrIcan Region) and TREGA (Training on EGNOS-GNSS in Africa). These projects (2013-2015) funded by the European Commission through the 10th EDF Intra-ACP resulted in the setting-up of the African EGNOS Joint Programme Office, the training of its staff and 8 working sessions gathering European and African stakeholders to develop a comprehensive implementation roadmap for EGNOS in Africa. This roadmap is based on a regional approach defining 4 modules to cover the African continent (West and Central Africa-East Africa-North Africa-South Africa) and addresses institutional, governance, service provision and funding aspects.
Other related R&D projects covering Africa in the framework of the 7FP and H2020
Among the projects which have been awarded in the frame of the "7th Framework Programme (FP7), the following projects were of direct interest to SBAS and Africa:
SIRAJ: SBAS Implementation in the Regions of ACAC and ASECNA,
ESESA: EGNOS Service extension to South Africa,
Awareness in Africa,
SATSA (www.satsa-project.eu): SBAS Awareness and Training in South Africa.
Although different in scope, these projects were building upon the existing European EGNOS system and its evolution in order to study alternatives in providing SBAS services in the corresponding regions. Moreover, they both involved key players in the regions, able to make the link with the programme "SBAS and Africa".
In the SIRAJ project, ONDA (Office National des Aeroports), ACAC (Arab Civil Aviation Commission), and ASECNA (Agence pour la Sécurité de la Navigation Aérienne en Afrique et à Madagascar) supported the coordinator (Pildo), as well as other European partners.
In the ESESA project, SANSA (South African Space Agency) supported the coordinator (FDC), as well as the other European partners.
In the SATSA project, SANSA worked along with the coordinator (GMV), along with other European partners.
The main outcomes of these projects are being made available when appropriate to relevant African stakeholders.
More recently, the MAGNIFIC project (www.magnific-gsa-project.eu) is supporting EGNOS development in Africa. It was launched in response to topic #3 of the H2020 GALILEO call (development of EGNSS applications through international cooperation). This project has four main objectives:
Ensure the promotion of Africa EGNOS through benefits that spread beyond Civil Aviation needs,
Ensure the promotion of the Galileo Early services,
Support the Awareness and the capacity building in Africa,
Networking among European and African companies.